Most people don't invest the necessary time and effort to properly organise their basements and keep the room in a tidy and welcoming state. If you don't want to be like that, keep reading because we will present to you helpful pointers that will permit you to keep a well-organised basement.
The less you have the better
Take care of the clutter
You shouldn't pile up all your non-essential items and keep everything that you have brought throughout your life. Instead, try to shed as much as you can by sorting the objects that you keep in your basement into three piles:
Keep only items that you have used during the last twelve months and donate only objects, which are in good and working condition. All the rest should be thrown away. If you don't have the time to handle the garbage clearance, have no worries and contact Junk Removals London as they provide insured house clearance services in London at affordable prices. By delegating the task to professional contractors, you will have more on your hands to set your basement in order.
Sort the items that you are keeping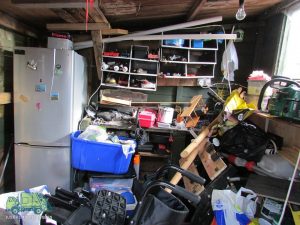 There is no point into shedding your belongings if you are going to simply stock them in your basement. Group similar items together and designate a location where you will be keeping them. For example, you can cluster together sporting equipment, automotive parts and materials, gardening tools, old memorabilia, Christmas decorations and etc.
Choose the right shelving
Head to your local furniture store and purchase storage shelves on which you will be keeping your possessions. Choose practical shelving that can easily be assembled and that has enough storage capacity to hold all the items that you are going to keep. Another option that you can explore is to create your own shelves by repurposing old furnishings or items such as wooden fruits baskets.
Labelling will save you a lot of time in the future
Purchase storage containers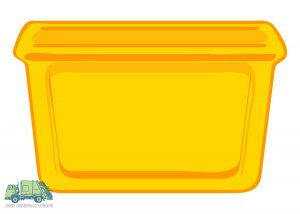 While you have shopping for shelves, you should also plastic storage containers in which you can keep smaller items. By storing these objects into boxes, you will not only have a more organised basement but you will also be able to find the things that you need more easily. Once a container has been filled, don't forget to label it. Moreover, you can choose to walk the extra mile and draft an inventory list of each box and glue it. While it may be more time consuming than simply sticking a label, it will certain save you a lot of time in the future as you won't have to go through several containers in order to find the item that you need.
Hang items
Hang larger items such as bicycles, artificial Christmas trees, skies, sledges and etc. This way you will save valuable storage space of the shelves as you will be using your basements height efficiently.
Now that you know that organising a basemen isn't impossible, pull up your sleeves and do whatever needs to be done, so that you can profit from a well-maintained storage room.