We are the leading contractor in Park Royal specializing in house and office rubbish clearance projects. No matter what type of items (and what quantity) you need to get removed from your property, we can guarantee that we will do it in a quick and one hundred percent hassle-free manner. With us by your side you will not have to worry about a single thing.
Our licensed technicians are seasoned veterans in the field of junk removals in Park Royal. They know every little trick of the trade, but it is equally important that they also know the territory they operate in pretty well. That means they will be able not only to quickly collect the waste from your place, but also dispose of it at the most appropriate place in no time. We have made sure that we have permissions with all London depots in order to guarantee that's exactly the thing that is going to happen.
Thorough and eco-friendly garbage collection service for Park Royal customers
Our junk removal services in Park Royal are efficient, affordable and one hundred percent environment friendly. We make sure to recycle every last piece of garbage that allows recycling. Thus nothing truly goes to waste with us.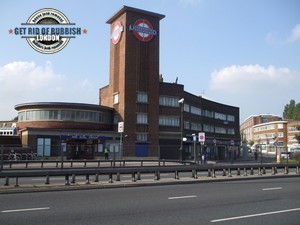 The best part is that thanks to our fast loading and fuel-saving driving techniques we will be able to finish your project quickly and hassle-free, but also without spending much resource on the job. This naturally reflects on the price we are able to offer you for rubbish removals in Park Royal. Get in touch with us today and request a free quote for your project. Just tell us the specs of the job you have on your hands and we will tailor the best price for the best results possible. You can approach us for booking and requests for quotes over our customer support line and online, 24/7 – all that you have to do is drop an email in our inbox and we are going to take it from there. You know that we are the best choice for you just as well as we do, so do not hesitate – call us now and let us do what we do best.
We carry out our services in Park Royal, NW10 postcode district in the boroughs of Brent and Ealing. Park Royal is notable for being a nice residential district, but what most people benefit from it is the fact that it is also home to probably the largest business park on the territory of London at the present moment. The most recent statistics show that there are 1 200 businesses based here. 35 000 from Park Royal and much of the surrounding areas work here. Thus we are talking about one of the best balanced areas outside central London – you can find a comfortable home here, and the opportunities for finding work are better than in most places in the metropolis. The recent plans for improvement of the transport links to and from Park Royal will definitely do good to the district too.