In order to provide you with the best junk removal services in Notting Hill we are ready to work hard day and night, coming up with the best solution to your project and sweat on managing the specs of the job, so that you are provided with comfort and peace of mind throughout the whole process.
We have been working in the field of junk removals in Notting Hill for the past several years. For that time we have managed to gain the trust and respect of the members of the local community, but that should not come as a surprise to anyone acquainted with our impeccable work ethic and efficient services. When you hire us to carry out an office or a house clearance here, you are going to get the perfect balance between quality of the service delivered and price. Our licensed and fully insured experts drive a large fleet of state of the art trucks and skips. Thanks to their perfect equipment and skills at junk collection and fast loading, they will be able to finish up the job you have assigned them with in a quick and entirely hassle-free manner. What is more, they will drive all junk collected from your property to the nearest depot where it is going to be properly disposed of – recycling is included.
Seven days a week availability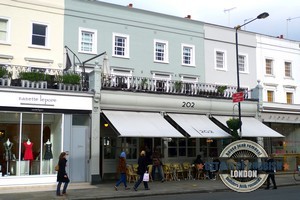 We will do the job at any time that would be comfortable for you. Our flexible schedule offers great availability. In addition our will to always exceed at the tasks we do and achieve our clients' comfort and peace of mind has shown us that we should not be strangers to the last-minute booking and requests for late-night operations. And we are not – you can count on us at any time of the day and night when you need our expert assistance. Only one thing is expected from you – get in touch with our polite and very helpful customer support team around the clock either via phone or email, book our services and get your free no obligation quote.
Plasterboard collection and disposal on the territory of Notting  Hill W11
Our plasterboard collection in Notting Hill solutions are truly efficient and adhering to the highest industry standards. Like all other collection and disposal services of ours, we will come get the plasterboard from your place at a time that would be most suitable for you and then proceed to dispose of it in a manner that is a hundred percent eco-friendly. Plasterboard is usually deemed tricky to properly dispose of, so just leave it to us to take care of the job for you.
Both W10 and W11 Notting Hill are serviced by our company. Notting Hill is one of the best residential districts in Kensington and Chelsea. While our experts are working on the specs of the job that you have hired us for, you can invest your time in exploration of the area. Check out the beautiful turnpike gate at Notting Hill Gate, or the Portobello Road Market at Portobello Road, which is one of the best known markets in London, especially its antique section. Also, you should not miss your chance to go see the Notting Hill Carnival which is annually held in the area every August since 1965.     It takes place in two days including a bank holiday. It is one of the largest street festivals in Europe, and it has been recorded to attract as many as a million and a half people in the past. As of the turn of the 21st century it contributes 93 GBP to London's economy every year.
Notting Hill is among the most affluent areas of London, and actually its name has become a synonym for fashion and class. The landscape is particularly peculiar for the large Victorian terraced houses which comprise the majority of the buildings here. Of course, the eponymous 1999 film starring Julia Roberts is set in Notting Hill.