If you want the best, you are going to get it with us. We are well prepared, extensively experience and impeccably equipped technicians specializing in junk removals in Highams Park. We have numerous successfully completed projects under our belts and we believe that we are the right people for you in case you are looking for a hassle and stress free way to manage your upcoming house clearance project.
There might be a lot of items that you need to get moved away from your property and adequately disposed of. It might be a result from your Spring cleaning, or you have just bought new furniture and want to get rid of the old bulky one as quickly as possible. Whatever household garbage you have, we will dispose of it for you. Just give us a call and we are going to send a team of well trained members of our junk removal company in Highams Park who are going to load everything on one of our state of the art trucks and drive it to the nearest depot where it will be recycled – we have permissions for all London depots.
The best team to hire for your waste disposal project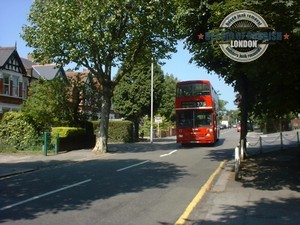 Needless to say all our technicians are fully equipped and licensed for the job. The team operates on a flexible schedule and high availability. Additionally, there is no problem to book our services for late at night, or in the weekend if that is the most comfortable time for you. Viewings are also possible and highly encouraged. Just get in touch with our polite and knowledgeable customer support at any time of the day and the night and you are going to receive the information that concerns you. Free quotes are tailored upon contact. They are estimated according to our special custom pricing system that ensures only the best price is going to be given to you. We offer you an efficient, affordable and highly satisfactory solution to all kinds of rubbish removals in Highams Park. What more can you wish for?
We are proud to say that our company operates in one of the best places in the London Borough of Waltham Forest – E4 Highams Park. As you can easily imagine, the name of the area comes from the eponymous park around which the suburban development emerged. Highams Park is known to local residents simply as the Park, or the Lake, because there is a large lake in the center of the open space. If you are a resident of Highams Park you are truly fortunate, because the area has one of the strongest communities in north east London. There are many local community groups which activities focus on different aspects of life here. The most important among them are the Highams Park Forum, a sort of a think tank aiming at improving the area, Highams Park Society which focuses on the community spirit and well being, and the Forest Recorded Music Society, the oldest group, which since 1956 presents evenings of classical and light classical music for the pleasure of local residents.