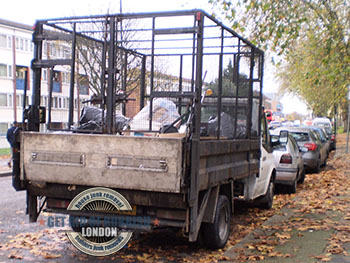 So the time has come to get rid of all that rubbish eating valuable living space at home. Where to begin though as there are bits and pieces of junk sticking out of basements and attics! The project seems undoable! Don't worry – there is no domestic junk removal too big or too complex for us to handle as we are experienced, qualified and proven junk removal company in Hadley Wood. EN4 based customers who have used our rubbish removals in Hadley Wood before would know how punctual, reliable and attentive we are when it comes to our services. We deal expertly with all stages of the process from efficient removal to responsible disposal.
Various junk removal service in Hadley Wood
We will quickly, safely and efficiently clear away things like:
After builders junk, leftover construction supplies;
Garage and basement rubbish, old tools and disused machinery;
Green refuse, garden debris, backyard junk;
Old furniture, redundant appliances, bulky/heavy unwanted items;
Domestic WEEE waste;
All other types of nonhazardous domestic rubbish;
If worried about service costs, don't be. Our professional junk removals in Hadley Wood are moderately priced and shouldn't be a burden for your household budget. We provide individually prepared service quotes, customised pricing and only charge for rubbish actually removed. For a more accurate price estimate we can come out to you for an onsite quotation (viewing).
Since we aim to reduce the amount of domestic rubbish ending up in landfills, we implement an extensive recycle and reuse program for recyclables. We have permits for using all London junk depots where salvageable waste material is deposited for further processing.
De-clutter your home
Our junk removal services in Hadley Wood also cover specialised requirements like comprehensive house clearance and flexible skip hire. Neither service requires any permits or waiting periods on behalf of customers.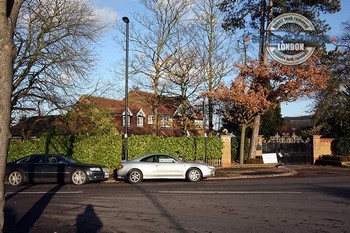 All work is carried out by trained and experienced waste management technicians who have the necessary qualification and expertise to do the job right. Transportation of waste off the premises will be done in specialised waste removal vehicles of the appropriate size and load capacity.
Customers in EN4 receive:
Attentive and reliable support via phone and email, twenty four seven;
Convenient booking hours during all days of the week, including Sundays and public holidays;
No-fuss accommodation of last minute bookings and late night operations;
Hadley Wood is a north London suburb, situated right on the border between the capital and Hertfordshire. As of two thousand eight, Hadley Wood is part of the Transport For London Low Emission Zone. Parts of the former Enfield Chase – a hunting ground used by the Royal Family, fall within Hadley Wood, in particular Trent Park – large country house, now open for public visits. Although Hadley Wood shares a border and certain similarities with adjacent Monken Hadley, the two communities are distinctly different and have their own separate course of development and socialisation. There is an interesting story behind the oversized local train station – folklore has it that Sir Nigel Gresley, Chief Engineer of London and North Eastern Railways who lived in Hadley Wood during the nineteen twenties and thirties had the station built to his liking – grand and oversized. Hadley Wood as a community did not need such a large, four platform station.