When you need to dispose of household rubbish quickly, safely and affordably, your best bet would be to choose from our selection of versatile and inexpensive junk removal services in Greenford, but why?
First of all we are qualified, experienced and certified junk removal company in Greenford, meaning we have the expertise and licensing to deal with a wide variety of household rubbish removals, including but not limited to removal and disposal of:
General domestic rubbish (nonhazardous types);
After builders junk / leftover & discarded construction materials (except for asbestos);
Garage and basement junk, old tools and machinery;
Green waste, garden debris, backyard junk of all shapes and sizes;
Redundant white goods, old furniture, awkward/bulky unwanted items;
All types of domestic WEEE waste;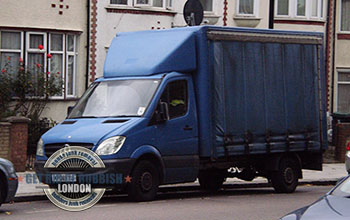 Second of all we cancel out the margin for error and stick to highly efficient service formats:
We work with specially trained and qualified waste management technicians;
Transportation of waste is done in purpose-built removal vehicles of the appropriate size and load capacity;
We arrange for preliminary job viewings in order to structure the waste removal in the most efficient and suitable way;
Fully insured and licensed junk removal team you can hire in Greenford
Third of all, our rubbish removals in Greenford provide for sustainable and responsible means of disposal:
We have permission for using all junk depots in London;
We deposit recyclable waste for further processing;
Waste transfer notes are returned back to customers;
Items and goods in decent working order are given to charities from where they reach people in need;
Domestic customers based in UB6 can also turn to us for large scale service options like:
Specialised skip hire – no permits or waiting periods required on behalf of customers;
Comprehensive house clearances – service is genuine value for money and very efficient;
Lowest prices for rubbish collections services in London
| | |
| --- | --- |
| Junk Removals Greenford | The competition |
| ·         Flexible hours, last minute booking accepted | ·         Fixed business hours |
| ·         Affordable prices, free advance quotes | ·         High prices, no flexibility and estimates |
| ·         Large teams | ·         Small number of specialists |
| ·         Self-loading option | ·         Loading done only by technicians |
| ·         Last minute booking | ·         Work only on official business days |
Cost wise we offer the most affordable junk removals in Greenford, here are a few key points to consider:
Custom tailored pricing;
Individually prepared quotes (onsite quotations also available for a more accurate estimate);
No hidden fees;
In terms of convenience and flexibility, we are the people you need, customers in UB6 receive:
Flexible booking hours during all days of the week, no exceptions;
No-fuss accommodation of last minute bookings and overnight service requests;
Twenty four seven customer support over phone and email;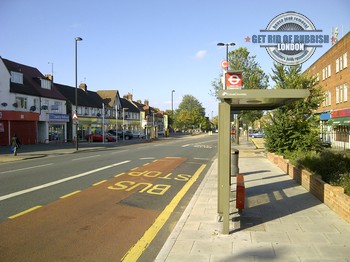 Greenford is one of the larger suburbs forming the London Borough of Ealing. Historically, Greenford was an ancient parish of Middlesex. One of the key geographical landmarks in Greenford is Horsenden Hill – an elevated spot of eighty five metres above sea level. The area has a long surviving medieval church – The Parish Church of Holy Cross, dating back to the thirteen hundreds. The manor house of the area used to be Betham House, established and governed by Edward Betham, circa seventeen eighty. The name Greenford was first mentioned in official records around the year eight hundred fifty. Its Old English etymology is rather straightforward – 'place at the green ford'. Greenford is the considered the birthplace of the modern organic chemical industry. In the mid nineteen century, William Perkin's Chemical Plant in Greenford invented and pioneered many chemicals and substances essential to progress and manufacturing. The other important industrial estate in Greenford was the famous J. Lyons Tea Blending Factory.