Paying for professional waste clearance might not sound like a good idea to you right now, but we can assure you that there are instances when by doing so you will make your life better, healthier and overall easier. So do not dismiss the opportunity quite still, and you will not be making a mistake.
Here are five instances in which you will indeed need to think about searching for the best local junk removal service in Selsdon or wherever in London you are based.
During your spring cleaning
Specialists suggest that you must clean your home top to bottom at the beginning of each spring. The infamous spring cleaning is a tiresome and rather complex operation, and rubbish collection and disposal plays an integral part of it. The quantities of waste accumulated on your property during the winter might indeed surprise you, so that is one of the first cases in which you should consider hiring professionals for the job.
When you are moving out
A well tailored and comfortably scheduled waste removal is going to make the preparations for your upcoming house relocation much easier. Once you have chosen your new place and your removal contractor it would be time for you to start packing, and carrying out a waste collection and disposal on your property before that is going to make the whole experience much easier and quicker. Why? The reason is simple. Once your home is a junk-free zone you will not have to sort through tons of unnecessary items and wonder what you are going to bring to the new place and what to leave behind. In this case, the service we are talking about here is going to be a sort of a pre-emptive strike.
When you need to get rid of something bulky
Broken down furniture and appliances cannot just be left on the street, but they are also pretty hard to just load on a truck and drive them to the nearest depot for disposal or recycling. A junk hauling company will provide you with a skip or a collection truck with sufficient capacity to accommodate the needs of yours.
If you want to be eco-friendly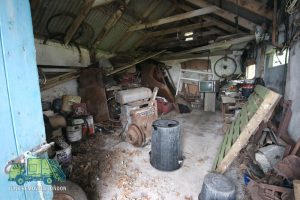 Every self-respecting rubbish clearance contractor out there, from Central London to Bexley Old DA5 is going to tailor their services in such a manner that they are a hundred percent friendly to the environment. This is manifested to fuel saving driving techniques for the trucks in order to reduce carbon emissions to recycling every bit of rubbish collected through their operations. Recycling vast quantities of junk is very important but it can also be a taunting task, so you might want to leave it to the professionals.
When you are not happy with your council service
Every local council in London has their own waste management service, but some are not as good as others. If you live in such a place, it might be a good idea to hire private contractor to regularly come and collect your household rubbish, just in case.