The average home accumulates a decent amount of junk and rubbish over a given period of time. This is only normal as making rubbish is a part of life. So is getting rid of it. Problem is though that removal and disposal of domestic waste is rarely as easy and straightforward as it seems. Just imagine having to remove and dispose of a massive wardrobe, or one of those super-heavy old washing machines on your own, and without hurting yourself or damaging the rest of the house! Indeed, this is challenging but it is no problem for us as we happen to be the most experienced and reliable junk removal company in Finchley! We service all domestic customers in the N2, N3 and N12 areas – our specialised junk removal solutions are available for booking seven days a week, under flexible hours.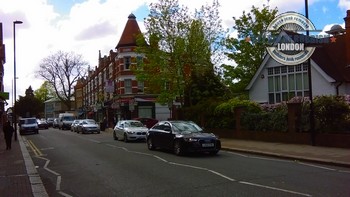 So what is it that makes our junk removals in Finchley the most efficient, practical and affordable option at your disposal? Well, many things actually, here are some of the more important ones:
Professionalism and expertise – we work with specially trained and qualified waste management technicians who possess the necessary skills and expertise to do the job right;
Sufficient technical capacity – we transport waste in specially equipped removal vehicles of the appropriate size and load capacity, our teams are equipped with the necessary tools and safety gear;
Sustainability and eco-awareness – we implement an extensive recycle and reuse program for all salvageable waste and recyclables, we have permits for using all London junk/recycling depots, if required we will provide a valid waste transfer note back to customers;
Affordability and cost efficiency – our rubbish removals in Finchley will not set you back a small fortune, we stick to flexible pricing schemes and offer individually prepared service quotes*, customers only pay for rubbish we actually remove;
Convenience and flexibility – customers can book any service for any day of the week, including Sundays and public holidays, we maintain excellent short notice availability and will accommodate for last minute bookings and late night operations;
*For more accurate estimates we can come out to you for a job viewing / onsite quotation.
Happy clients said
Since my wife started implementing more and more environment friendly methods for keeping the household, we got rid of all plastic bottles and bags at home, as well as other junk. We called your company to come and collect them. What attracted us was the fact that recycling was included in the price.
Flexible junk removal options in Finchley
Our professional grade junk removal services in Finchley are perfect for removal and disposal of things like:
General household waste, including small bits and pieces of clutter;
Garage and basement junk like tools, equipment, machinery etc.
Garden debris, green refuse, backyard junk of all shapes and sizes;
After builders rubbish, leftover/discarded construction supplies;
Redundant appliances, old furniture, unwanted interior features;
WEEE waste, all other types of household electrics and electronics;
Finchley occupies a high ground in North London. The district became a municipal borough in nineteen thirty three, and has been part of Greater London since nineteen sixty five. The mainly residential suburb consists of four parts Finchley Central, North, South and East Finchley. First official mentioning of Finchley, dates back to the twelve hundreds, however it is believed that the settlement formed during the Anglo-Saxon period. Until the intensive farming of the thirteenth century, Finchley was a sparsely populated medieval village. Through farming and forest clearing, Finchley common came to existence in the fifteenth century. The main road which ran through the area (and the common) was notorious for highway robbers all the way up to the eighteen hundreds.