Looking for a manageable way to round up and get rid of all junk and rubbish cluttering your home? If that's the case, then our selection of general and specialised junk removal services in Eastcote is the solution you need. Being an experienced and highly efficient garbage disposal company in Eastcote, we specialise in the safe and quick removal and disposal of all types of nonhazardous domestic waste, including but not limited to garage and basement junk, after builders rubbish and leftover construction supplies, backyard junk, green refuse and garden debris, redundant appliances, old furniture pieces, WEEE Directive waste, small bits and pieces of clutter, single odd items etc.
Reliable and seasoned rubbish removal experts for hire in Eastcote
In terms of expertise and technical capacity we have everything covered and under control. The company employs trained and experienced waste removal technicians who go about their work with professional pace, precision and efficiency. When it comes to actual removal and transportation of waste we operate a fleet of purpose-built junk removal vehicles of various sizes and load capacity.
In addition to our general purpose junk removals in Eastcote, we also provide specialised service options like skip hire and house clearances. Both services are genuine value for money, and do not require any licensing or waiting periods.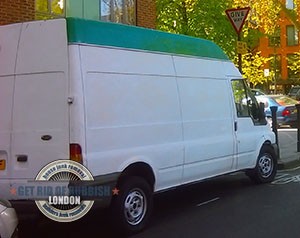 Don't worry about the cost of our rubbish removals in Eastcote as we maintain moderate pricing without compromise on quality or efficiency of our work. We provide individually prepared service quotes and custom pricing able to meet specific budget requirements of our customers in the HA4 and HA5 areas. For more accurate estimates we will come to you for onsite viewings.
Professional waste management solutions are also about sustainability, and we know this. In order to reduce the environmental toll of consumer society we implement an extensive recycle and reuse program for salvageable waste material. We work in conjunction with all processing plants and recycling depots in London. Valid waste transfer notes will be provided to all customers on request.
To make ourselves more convenient for customers we maintain round the clock support via phone and email. We also offer flexible booking hours during all days and no-fuss accommodation of last minute bookings and overnight service requests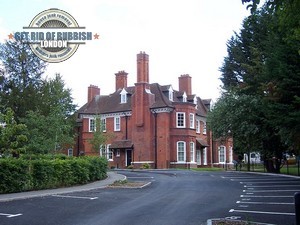 In the Middle Ages, Eastcote was part of the Ruislip Manor. Later on, the area gradually changed from a medieval village to a Metroland suburb of the capital. The etymology of the suburb's name comes from Old English and means 'eastern cottages'. During the deforestation period which engulfed the district in the Middle Ages, the Ruislip Manor also featured a Westcote and a Southcote area which were later incorporated and had their names changed. For about three hundred or so years, the local noble family were the Hawtreys. They occupied Eastcote House from the fifteen thirties to the eighteen eighties. Folklore has it that Oliver Cromwell and some of his men stayed at Eastcote House for a little while during the English Civil War. The other manor in Eastcote was built by Alice, Countess of Derby – apparently she built the place for safekeeping her possessions from her ill wishing son in law. Until the late eighteen hundreds, Eastcote remained rural and isolated in many respects, there were only a few scattered farmhouses. Urbanisation and development began after nineteen o six.