The rule of thumb is that if something has been sitting in the closet or basement for more than six months without being used, it is clutter, full stop. The same goes for all the unwanted stuff in the garage, backyard shed etc. If you have a fair bit of rubbish and clutter to get rid of, or you recently renovated your home and now there is a ton of builders rubbish to dispose of, by all means turn to us and enjoy hassle-free, budget-minded junk removals in Beckenham and the rest of the BR3 and SE20 postal areas.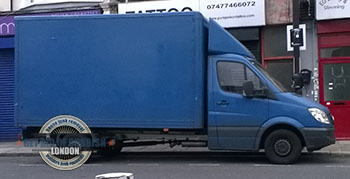 We will quickly, efficiently and inexpensively assist with the collection, removal and disposal of most types of rubbish commonly found in residential properties, including but not limited to:
General household rubbish, including small bits and pieces of clutter;
Garage junk and unwanted exterior features, shed and basement rubbish etc.
Garden rubbish, green refuse;
After builders junk, discarded or leftover construction supplies;
Single items like old furniture, appliances, machinery, gardening equipment, power tools;
We can also organise for entire property clearances, and have everything out of there within the shortest time possible and without risk of damage to the premises itself. We are able to collect waste from anywhere on the property, even those hard to reach places like basements and attics. Our specially trained clearance teams will go about their work with precision, pace and efficiency. They will even sweep out the place after finishing the job.
Save money with our junk removal services in Beckenham
Our junk removal services in Beckenham are the cost effective solution you require. We adhere to a strict fair price policy – we only charge for what we actually collect. Our quotes and price offers are individually prepared, and able to meet specific budget requirements. There will be no hidden fees.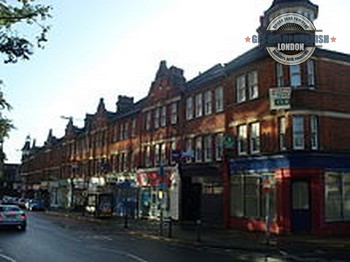 We like to think of our rubbish removals in Beckenham as a sustainable and responsible way to deal with household waste because we recycle and reuse as much rubbish as possible instead of just dumping it down the nearest landfill. We hold permits with all London waste management depots and will provide waste transfer notes if required.
Avoid the hassle of skip hire
Our junk removals in Beckenham are a suitable alternative to skip hire, though we can arrange for a skip to be delivered and then removed from your address as per your personal requirements and schedule.
Also, we maintain round the clock customer support seven days a week, offer flexible booking hours, and are able to accommodate last minute and overnight clearance/removal requests.
Beckenham can be considered Bromley's smaller sister suburb. The name Beckenham is believed to have originated from a local Saxon farmer called Beohha, not from the Beck River which flows through the area. Archaeological finds in Beckenham show strong signs of Saxon-Norman presence in the district during the eighth, ninth and tenth centuries. First attempts to develop and populate the district date back to the seventeenth century, when previously unoccupied land was used for constructing the first grand homes. Between the Middle Ages and the seventeenth hundreds, there wasn't much development going on in Beckenham.