Similar to many other boroughs in North London, Islington is often viewed as being too boring. Despite that unattractive label, this London Borough prides itself on having the highest population density among all other local authorities not only in the English capital but in England and Wales as well. It is estimated that every square kilometre of its territory is inhabited by an average of about 14,000 people.
Lacks parks but has a big heart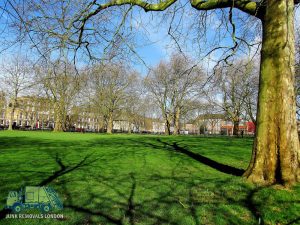 Islington is not a typical example of a London Borough mainly because it lacks the large open spaces and parks which people are used to seeing elsewhere in the UK capital. It even ranks as the Borough with the lowest parkland ratio in the Big Smoke. The biggest green open space in Islington is Highbury Fields. It covers a territory of a little under 12 hectares. Other key open spaces in the borough feature parks and grounds like:
Caledonian Park
Highbury Fields
Whittington Park
King Square Gardens
Barnard Park
Gillespie Park
Elthorne Park
Paradise Park
The small area of Tufnell Park is one of the few places in the Borough that has its very own park. This neighbourhood is home to the Tufnell Park Playing Fields which include not only vast open spaces but also sports and recreational facilities like football pitches, a tennis court and a cricket net. As a result, the area is particularly popular among families who also appreciate the nice selection of good schools. Eleanor Palmer is among the most desirable primary schools in Islington and it too can be found in Tufnell Park. Eco-friendly junk removal services in Tufnell Park N7, N19 are also available in that part of the borough. The affordable prices at which they come is the main reason why fly-tipping is not a common sight here.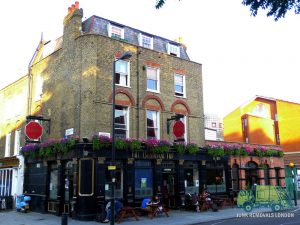 The London Borough of Islington also has a certain rural charm that can be seen in some of its more northern neighbourhoods. Such is the case in Barnsbury. This is a very small area so don't feel bad if you have not heard about it before. Many singles and young couples have found it to be just the right type of a spot for them since it is rather affordable and it is located in close proximity to Kings Cross, the British Library and a number of trendy nightclubs. There are all kinds of quality amenities near the area among which are also professional junk removals in Barnsbury N1. Nevertheless, it's charming and quiet atmosphere is the thing that people love most about this neighbourhood.
Canonbury shares a lot of things in common with Barnsbury, the most obvious of them being the serene atmosphere. But this residential district is slightly more urbanised. Therefore, it can be said that while Barnsbury resembles a village, Canonbury reminds of a small English town. Some of the few things that this district has to offer are great pubs and reliable junk removal services in Canonbury N1. For everything else, you will need to head to some of the nearby districts. But don't worry, most of the amenities are just a short walk away from Canonbury.
Close to the city centre
Living in some areas in Islington can be quite the bargain since you will enjoy low prices and a fast access to central London. Such is the case for those who live in Clerkenwell. The area is only 2 miles away from Charing Cross and just 1.5 miles from the City of London. Also, if you are a fan of Italian cuisine, Clerkenwell is the perfect place for you. The neighbourhood is nicknamed London's Little Italy due to the large Italian community that used to live here during the 19th century.
Always evolving and developing
The best thing about Islington is that it is constantly growing and improving. Districts like Holloway have been part of incredible regentrification programs which have made the borough more accessible and easy on the eye. Booking efficient junk removals in Holloway N7 or finding a budget-friendly place to rent in that part of the English capital is a hassle-free experience. But despite the new residential developments that are regularly popping up in different areas in Islington, this London Borough has preserved its unpretentious and casual atmosphere and its old-days charm.