The capital of a country is an idealised version of the country. If this is true, than London represents a United Kingdom that is clean, well connected and never sleeping. This version of the United Kingdom is of course true. Londoners have a proclivity for keeping things orderly. They do not like muck and will do their absolute best to keep public spaces litter-free. Londoners choose multiple ways to maintain the order. They may simply exercise consciousness and recycle or just refrain from throwing wrappings in public space. Others are willing to go further and they hire additional services that will help keep things clean and orderly all across London, from the central areas to the outskirts. Naturally, Londoners like to live in harmony with the environment.
What to Do With Our Rubbish, Then!
Sorting out rubbish in London is definitely as easy as a bystander may think it is. London is bustling with companies that specialise in rubbish and junk removal. Naturally, there is a difference between both. When we talk about rubbish removal, we mean the companies that pick you bins and make sure its contents make their ways to recycling depots.
With junk removal on the other hand, you will see many companies that have been hired to help maintain the orderliness and cleanliness of the neighbourhood. Londoners will commit all their resources in order to make sure that everything around the city is clean. There are national days when people go out to make sure that no piece of junk is left in site.
Why So Dirty Despite Everything?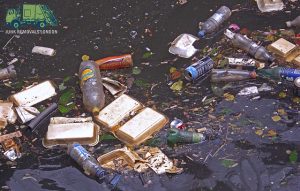 If so much effort goes into maintaining order in London and the United Kingdom in general, how comes there are so many examples of things kept untidy. Rest assured that where junk and rubbish removal companies are concerned, they have been doing their best to achieve the best results. However, people do tend to pollute. It is not always on purpose, and it is seldom that individuals intentionally try to make their living environment less pleasant.
However, London is home to millions of people. It would suffice for everyone to drop a miniscule wrapping for piles to start and build up. The realities are that humans tend to make a mess, and that is why the government usually needs to summon the help of capable junk and rubbish removal service providers.
This is not to say that efforts to bolster awareness about the dangerous of leaving rotting piles of waste have been futile. Quite on the contrary. The national days marking national participation in cleaning Britain have been enjoying more popularity.
In other words, we realise that we cannot always keep a clean home, we at least try to sort our own mess. However, the work of the busy individual does not let us to do so often. This is where the help of professionalists from the cleaning companies comes in. Junk or rubbish removal? We will sort you out!