If you are still working on your list of New Year's resolutions, you can add another addition to it – declutter the house. Don't worry, you will not need to deal with all of your junk in the first week of the New Year. Decluttering can also be done at different stages throughout the entire year. In that way you will make this process:
Faster and easier;
More affordable;
Less stressful;
Thorough and effective;
Just make a checklist with small waste collection tasks for each of the next twelve months and by the end of the upcoming new year, your house will feel and look more organised and spacious since it will be completely free of all of your junk. To help you get started, we have made an example list which you can use for guidance.
January – February
Dedicate the first two months of the year to the removal of holiday-related waste. In January, throw away all of the wrappings and gift bags. If you received any Xmas presents which you did not like, get rid of them either by selling, returning or simply by regifting them. February is the month of another big holiday – Valentine's Day. This is a month of love and sentimental presents. Therefore, it is a good time to go through your possessions which have a sentimental value and to see whether they still mean a lot to you.
March – May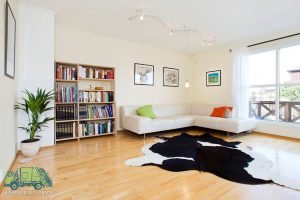 This is the time when the weather is slowly starting to warm up. If you have a garden or even just a few potted plants in your home, check your gardening tools and replace some of them with new ones. Just don't forget to throw away the gardening equipment which you are no longer using. Those of you who have a lot of junk in their garden can rely on professional garden clearance in London.
April is great for outdoorsy activities. So, why don't you use the occasion and remove old camping equipment, flat bicycle tires and other outdoor lifestyle items which have passed their date of expiration?
Before the arrival of the scorching summer, use May to declutter your garage. If you keep many storage boxes and crates with junk there, you may need to find an affordable yet professional solution like Junk Removals London's the competitively priced rubbish removal services in Brondesbury NW6.
June – July
Take it easy during the summer. The only main decluttering task you can add to your list for June and July is to get rid of the spring and summer clothes you have not worn in the last couple of years.
August – September
If you have kids, use this time to remove the clutter in their room. In that way, when they go back to school, they will do their homework and studies in an organised environment.
October – December
Use October, November and December to prepare for the upcoming winter holidays. Start by clearing the waste in your kitchen in October. In November, say goodbye to your old autumn and winter clothes and after you do your Black Friday shopping, get rid of your outdated electronics and appliances. Once again, you may need a pro solution such as using comprehensive junk removals in Woodside Park N12.